Amazon.ca and Chapters Lower Free Shipping Threshold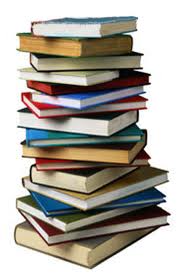 It only took a few hours to Chapters to announces the reduction of their free shipping threshold after Amazon.ca lowered theirs to $25 (was $39 before). This competition is good for us customers, as we can now get free shipping at Amazon Canada and at Chapters Canada for any order of $25+. So if ever you don't find the book you're looking for at one place, you can always go look at the other and you will get the same discount on shipping fees. This is good news for anyone that has already started to shop for Christmas presents, as books are always such a great gift. And buying for more than $25 shouldn't be too hard. So go online and enjoy this nice free shipping offer.
I've checked both websites and here are a few great promotions that you can find on books at the moment.
Amazon.ca:
– Ken Follett / Fall of Giants: $22
– Stieg Larsson / The Girl With the Dragon Tattoo: $7.42
– Elizabeth Gilbert / Eat Pary Love: $10.17
Chapters Indigo:
– Stieg Larsson / The Girl Who Played With Fire: $6.75
– John Grisham / Ford County: Stories: $5
– Shophie Kinsella / Mini Shopaholic: A Novel: $14.47