Canvas on Demand Coupon Code

This is the first time I'm writing about the Canvas on Demand website. They provide quality services for transforming your photographs into superb canvas work of art. I've looked at a few ideas of what type of pictures you can turn into a canvas and I need to say that I really liked the result of what I've seen. We have for you a 10% off code that is valid throughout the month of February. Shipping to Canada is a flat-rate fee of $39.95 which includes handling and duty fees.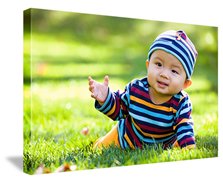 I've been thinking for a while about having one of my photographies turned into a superb gigantic canvas to hang in my dining room, but I still can't decide which one of my picture I would like to get. Too many amazing pictures from travelling ; ). What about you? Let me know what photography you've chosen for your canvas?