Elle Canada Annual Subscription for $10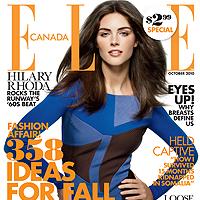 Right now if you subscribe online for Elle Canada and pay with your Visa card, then it will cost you only $10 for an annual subscription. I think this is a really good offer as you will get one magazine per month for an entire year for only $10, when the regular news stand price for the year would be $47.68. And in my opinion subscribing to a magazine online is easier then doing it by the mailing post.
So if like me, you love fashion, I think Elle Canada is one of the best fashion magazines you can find in Canada. And by using this awesome offer, you will always be up to date with what's going on in the fashion industry. And you will also be aware of the latest trends for beauty and makeup, hair style and a lot more.