Lavish & Lime $5 Off $40 Coupon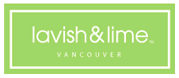 Lavish & Lime is an eco-friendly Canadian boutique that sells all sorts of items for a 'greener living'. And at the moment they are offering a sweet $5 off $40 coupon code valid storewide. They have a special section with green Halloween products from PVC-free treat bags to natural makeup products and they also offer a few tips for a greener and healthier Halloween. How nice is that? So it's like a survival guide to Halloween for any parents wanting to avoid the extreme high and low of sugar.
If you sign up to their newsletter you can also get 10% off your first order, which is pretty decent. I'm doing a lot of posts on eco-friendly Canadians online stores as there are so many of them, but I really like this one. Especially as they partnered with the non-profit organization Trees for the Future and they plant one tree in earthquake devastated Haiti whenever you purchase something from their store. Check their page on this, there's a lot of useful information.
Other Halloween Coupons
→ Sears Halloween Coupon Code
→ Halloween Express Coupon Code
→ Shop the Look Coupon Code
→ Spirit Halloween Coupon Code
→ Ami Club Wear Coupon Code
→ FlirtCatalog Halloween Coupon Code
→ Century Novelty Halloween Coupon Code