Open an Account for your Child and Get a $25 Bonus at BMO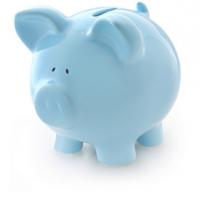 Until the end of April, BMO is having a promotion for all their new customers of 16 years old and younger to get a $25 bonus with the opening of a bank account. Here's how the promotion works. Simply drop by a BMO branch or make an appointment and open an account for your child who doesn't necessarily need to be present with you. Deposit a $25 in his/her account and BMO will contribute to another $25! I remember how much $25 represented when I was younger so I'm sure your kids will love to have a $50 in their bank account. The deposit needs to stay for a minimum of 60 days in the bank account.
If you're already with BMO and you thought about opening an account for your kid, then this is perfect timing as you'll be able to get even more for your money.
Get more information about BMO special offer