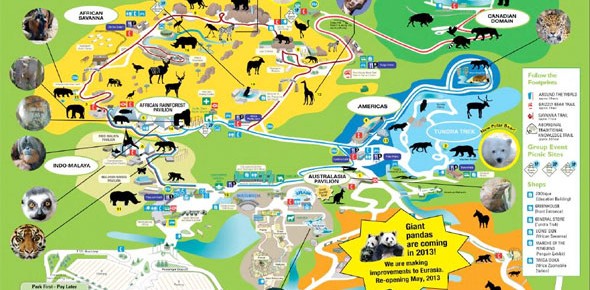 Toronto Zoo Free Tickets to the Over 65
I think this is like the 6th time we have featured a freebie or promotion from Toronto Zoo, those guys sure do have an active marketing department. Anyways, this time around the promo is for free admission for people over the age of 65, they will also get the added benefit of getting a free zoomobile pass. This promo is valid for the 14th September 2015 only, so put that date in your calendar if you qualify.
Seniors can also eat at the Peacock Cafe (to get a sandwich with a coffee or tea for just $3.99). Also enjoy a 'Ride All Day' pass on the zoo's Zoomobile for just $8.